India has produced many talented stand up comedians who have gained popularity both within the country and internationally. While it's subjective to determine the "best" stand up comedians, here are some of the most prominent and highly regarded comedians in India:
1. Zakir Khan: Zakir Khan is a popular comedian known for his funny stories. He became famous with his show "Haq Se Single" where he talks about his own experiences.
2. Kanan Gill: Kanan Gill gained fame through his YouTube series called "Pretentious Movie Reviews." He later started doing stand-up comedy, making people laugh with his funny observations.
3. Biswa Kalyan Rath: Biswa Kalyan Rath is a comedian who became known as part of the comedy duo "Pretentious Movie Reviews" with Kanan Gill. He has a clever and sarcastic style and talks about social issues and his own experiences.
4. Kenny Sebastian: Kenny Sebastian is a comedian loved by many people in India. He has a lot of energy and talks about relatable things like daily life, relationships, and pop culture.
5. Abish Mathew: Abish Mathew is a comedian who thinks quickly and interacts with the audience during his shows. He uses music, games, and sketches to make people laugh.
6. Vir Das: Vir Das is a comedian who is famous both in India and internationally. He tells intelligent and thought-provoking jokes about social issues and cultural observations.
7. Rahul Subramanian: Rahul Subramanian tells clean and relatable jokes. He often talks about everyday situations, office life, and the funny things about Indian society.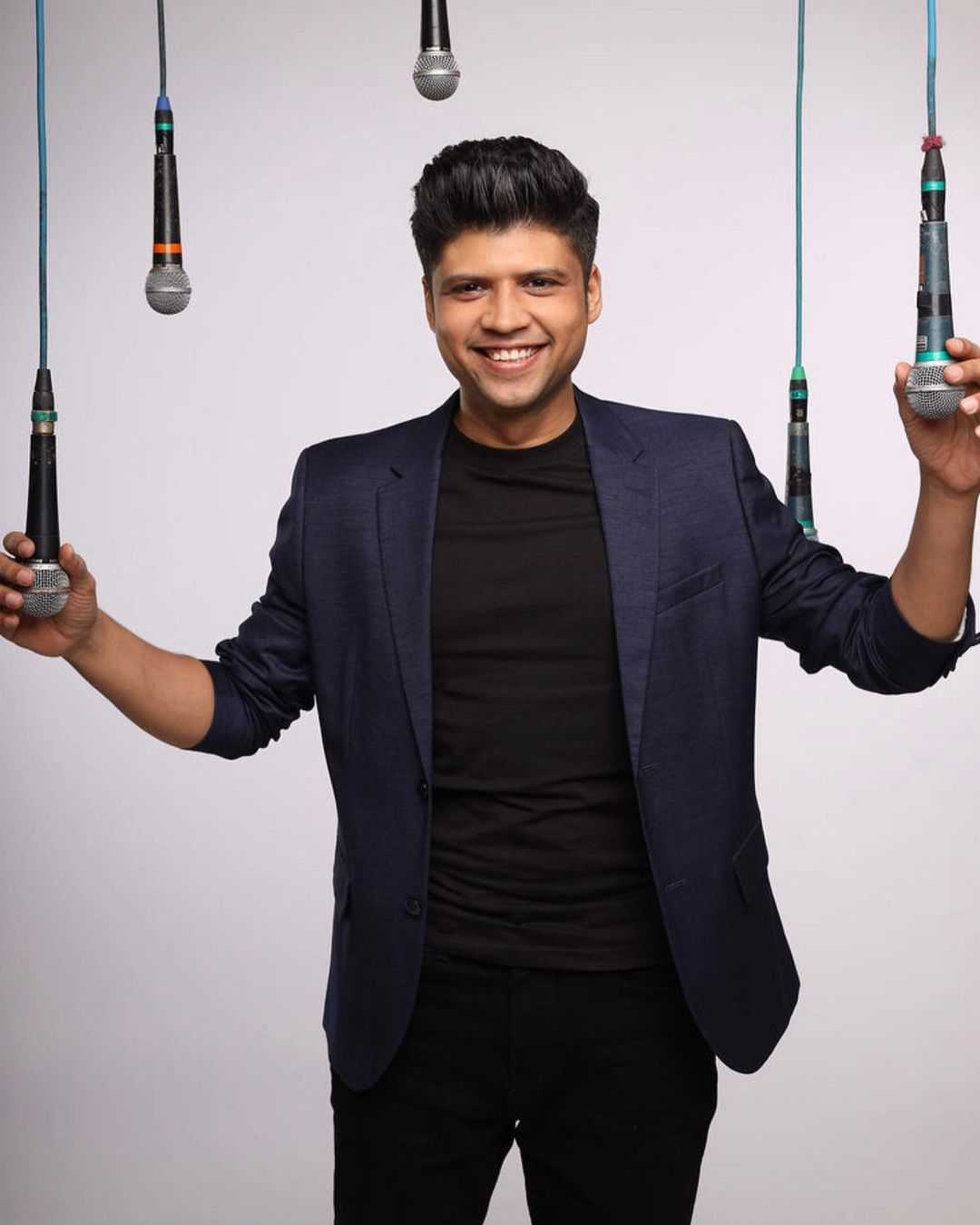 8. Atul Khatri: Atul Khatri is one of the oldest comedians in India. He jokes about middle-aged life, family, and the challenges of being a businessman turned comedian.
9. Aditi Mittal: Aditi Mittal is a popular female comedian known for her witty and bold comedy. She talks about various topics, including feminism, relationships, and social issues.
10. Neeti Palta: Neeti Palta is one of the leading female stand-up comedians in India. She is known for her hilarious take on everyday life, gender stereotypes, and Indian culture.
11. Naveen Richard: Naveen Richard is a versatile comedian known for his impeccable timing and observational humor. He often incorporates character sketches and storytelling into his acts.
12. Varun Grover: Varun Grover is a comedian, writer, and lyricist known for his intelligent and satirical comedy. He is popular for his socio-political commentary and thought-provoking jokes.
13. Sorabh Pant: Sorabh Pant is a witty and energetic comedian who tackles a wide range of topics, including politics, current affairs, and pop culture. He is known for his spontaneous and hilarious performances.
14. Anirban Dasgupta: Anirban Dasgupta is a rising star in the Indian comedy scene. He is known for his observational humor, quirky storytelling, and unique take on everyday situations.
15. Sumukhi Suresh: Sumukhi Suresh is a talented comedian, actress, and writer known for her distinctive style and humor. She often combines comedy with elements of theater and sketch performances.
16. Nishant Tanwar: Nishant Tanwar is a comedian who specializes in clean and family-friendly comedy. He jokes about life in small-town India, relationships, and the challenges of being a middle-class person.
17. Azeem Banatwalla: Azeem Banatwalla is a comedian known for his sharp wit and clever observations. He often talks about Indian society, politics, and the quirks of everyday life.
18. Sapan Verma: Sapan Verma is a comedian and co-founder of the comedy collective "East India Comedy." He is known for his hilarious storytelling and pop culture references.
These are just a few more examples of talented stand-up comedians in India. The comedy scene in India is vibrant and continuously evolving, so there are many other comedians to discover as well.
Related Post:-