Must have these bike accessories, when you go for adventurous ride with your bike.
Long bike trips are an exciting way to escape monotony and experience breathtaking landscapes. To make the most of your trip, it's important to bring along the necessary bike trip accessories. These accessories can help you handle unexpected emergencies and make your trip smoother and more enjoyable. By having the proper gear, you can focus on the beauty of nature without worrying about potential problems.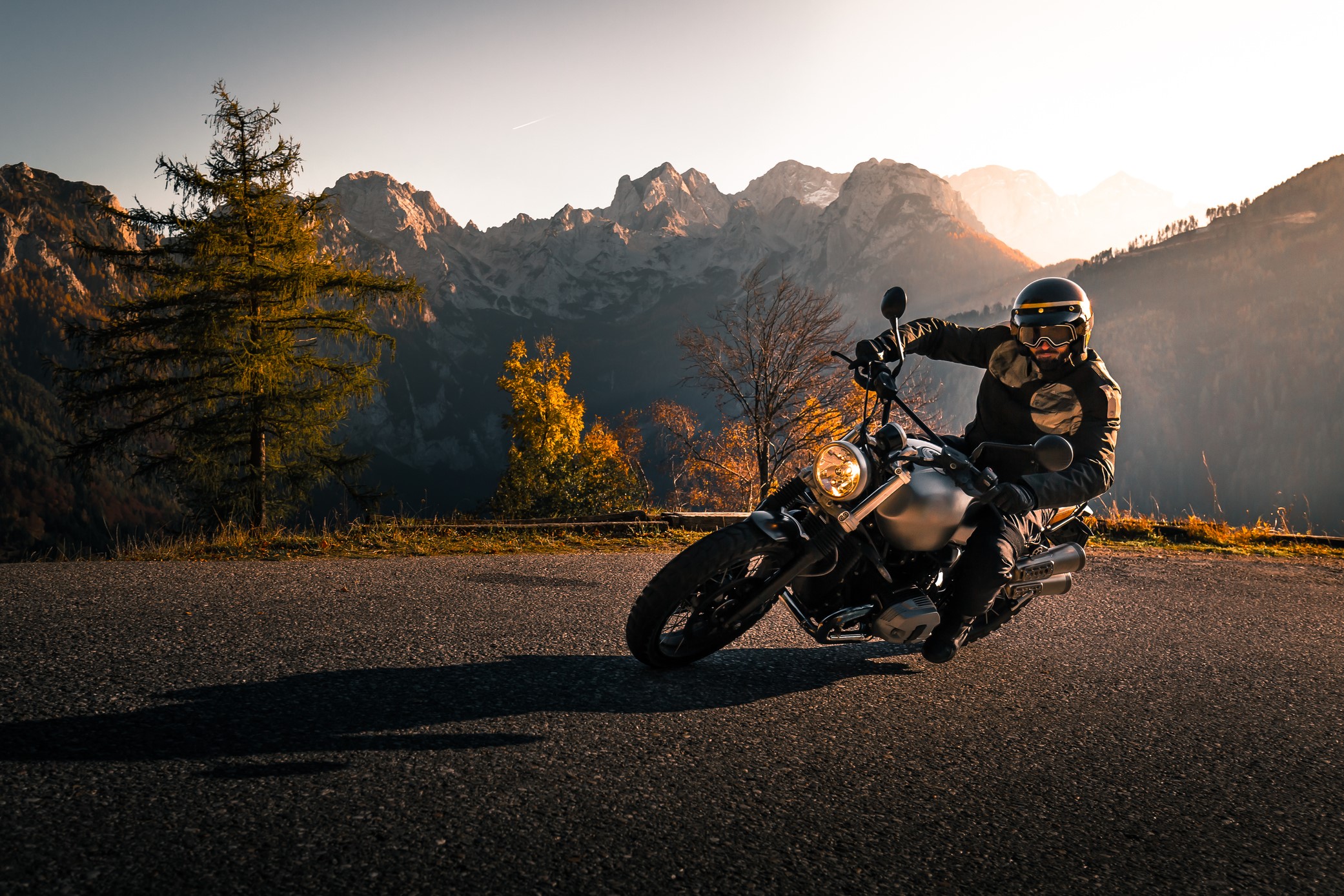 1. Bike helmet : A helmet is an essential accessory for any cyclist, as it provides protection for the head in case of a fall or accident.
Features:-
High Impact Resistant Thermoplastic shell

Breathable Pedding with Neck Protector and Extra Comfort for long Drives. Italian Design Hygienic Interior with Multi pore for better Ventilation During Hot Weather.

Quick Release Micro Metric Buckle & Quick release visor change mechanism

Comes with easy flip up mechanism. Quick release chin guard flip up mechanism with one button.

All interiors are detachable and washable. Interiors are designed to fit any blue tooth kit or handsfree kit

Ventilation mechanism provided at chin switchable and for head. Which keeps air circulated during long rides in hot weather.
2. Bike lock : A bike lock is a must-have accessory for anyone who wants to secure their bike when they're not riding it.
Features:-
Original Authentic A2D Products By Zasta Seller Only

Metal disc brake lock to prevent your bike from theft and unwanted moving when parked

Ultimate travel essential which saves your bike front theft no matter where your travel

Design and color of product may vary as per stock availability
3. Bike lights : Bike lights are a safety accessory that help you see and be seen when riding in low-light conditions.
Features:-
Super Bright Light: Auxiliary lights allows multi-angle refraction get maximum light illumination, up to 6000LM, 60W one pair lights. Concentrated combo beam illuminates to further distance and wider range, lighting up the forward dark road, clear visibility for you

Two Lighting Modes: Unlike other spot light, most of them can only project one color of light (white or yellow), Z moon LED spotlight can be switched freely between two colors. Whether it is a clear night or a rainy and foggy day, it can be perfectly competent.

50,000 Hours Lifespan: The housing of the Z moon LED spotlight is made of aluminum alloy and is equipped with a turbofan to allow it to dissipate heat faster and more efficiently. The unique heat dissipation design effectively extends the lifespan over 50,000 hours.

Adjustable Bracket: Adjustable Bracket: The LED spotlight using the supplied adjustable mounting bracket, the lamp can be slide, makes it easy to change the direction of the beam.
4. Bike pump : A bike pump is a handy accessory that allows you to inflate your tires when they're low on air.
Features:-
Efficient : Fully inflate 2 car tires or top up car tires 8 times deliver i.e. 45.4% higher inflation performance on a full charge.

Accuracy : Digitally controlled air-pressure sensors improve inflation accuracy to ±1 psi*

Battery Powered : Inbuilt 2000 mAH Lithium battery-support to energize compressor on-the-go

Type-C : Upgraded charging with a Type-C port, for worry-free trips around the world

Preset Pressure : The Xiaomi Portable Electric Air Compressor 1S automatically stops inflating your tires when your desired pre-set pressure is reached. LED Light : In Built LED light for night-time use & SOS flashing feature for emergency
5. Bike rack : A bike rack is a great accessory for transporting your bike on a car, truck, or SUV.
Features:-
Rigid All Steel Constructed Bike Hitch Rack: Long-lasting and durable all steel construction with protective powder paint finish

Dual-Arm Mounting Design: Optimized dual-arm bike carrier rack which spacing accommodates bicycles of a wide range of frame sizes and designs, more stable and easily accommodates

Easy Tilt-Down Access £ºConvenient access to rear of vehicle with easy-to-use tilt-down feature

Easy fold-down Arms: Be folded up quickly when bike racks not in use for compact transport and easy storage

In-Box Contents: Bike Rack, Instruction Manual, Paddle Protector, Protective beading, Allen key, Safety Strap
6. Bike mirror : A bike mirror is a safety accessory that allows you to see what's behind you while you're riding.
7. Bike water bottle holder : A water bottle holder is a convenient accessory that allows you to carry water with you on a ride.
8. Bike computer : A bike computer is a handy accessory that can track your speed, distance, and other metrics while you're riding.
9. Bike tool kit : A bike tool kit is a must-have accessory for anyone who wants to be able to make repairs and adjustments to their bike on the go.
Features:-
Auto maintenance kit 1/4-inch car repair tools main features: type: hand tools, combination, wrenches, sockets, ratchet, vehicle maintenance and repair tools.

Number of pieces: 46 package: box application: vehicle maintenance and repair

Package Contents: 1pc 1/4 drive Quick Release Ratchet, 2pcs 1/4 Drive Extensions: (50mm and 100mm), 1pc 1/4 Drive Flexible Extension, 1pc 1/4 Drive Universal joint, 1pc 1/4 Drive Sliding T-bar, 1pc 1/4 Drive Spinner Handle, 4pcs 1/4 Hex Keys (1.5mm,2mm,2.5mm,3mm), 22pcs 1/4 drive bit sockets – Hex (3mm,4mm,5mm,6mm,7mm,8mm), Torx (T8, T10, T15, T20, T25, T30, T40)

This ratchet wrench repair tool kit perfect for handyman, repairman, construction workers, mechanics, and also a great ratchet wrench repair tool set to have at home, garage and the workshop

Socket and Bit Set, 46 Pieces, pulled or pushed in one direction, contains a ratchet that loosens or tightens the bolt or nut attached to the socket.
10. Bike saddle bag : A saddle bag is a convenient accessory that allows you to carry small items with you on a ride, such as a spare tube, patch kit, or snacks.
11. Bike gloves : Bike gloves are a great accessory that help protect your hands from blisters and road vibration while you're riding.
12. Bike shoe covers : Bike shoe covers are a great accessory that help protect your shoes from rain and road grime.
13. Bike toe clips and straps : Toe clips and straps are a great accessory that help keep your feet securely on the pedals while you're riding.
14. Bike fenders : Bike fenders are a great accessory that help keep you and your bike clean and dry in wet weather.
Related Posts:-
Must have these gadgets to make a smart home